The Russian Orthodox Convent Novo-Diveevo cordially invites you to celebrate its 70th Anniversary!
In 1949 on the feast day of the Protection of the Mother of God, the first Divine Liturgy was served in the Convent by Proto-presbyter Adrian Rymarenko, later Archbishop Andrei of Rockland. From that day to the present, the Convent has celebrated daily Divine Services.
Join us for this festive celebration!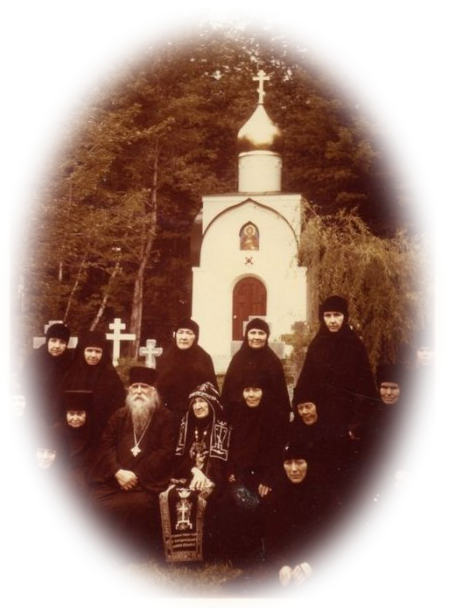 Schedule of Events
Friday, October 18:
6:00 pm –

Greeting of the Kursk-Root Icon of the Mother of God & "Hawaiian" Iveron Icon of the Mother of God
All-Night Vigil, Confession

Saturday, October 19:
8:30 am –

Greeting of our First-Hierarch Metropolitan Hilarion,
Divine Liturgy, Moleben
Anniversary Luncheon **
Children's Activities
Tours of the Convent grounds, churches and cemetery
Presentations on the history of the Convent
** Advanced ticket purchase required for the Anniversary Luncheon:
Adults  – $45
Clergy  – $30
Children  (6-12) – $20
children 5 and under free
To order tickets:   
845-356-0425 
70years@novo-diveevo.org
or
Please purchase Anniversary Luncheon tickets by October 1
Suggested Overnight Accommodations
Candlewood Suites Nanuet-Rockland County
845-371-4445
Group Rates for October 18th – 19th:
Mention 'Russian Orthodox Convent Novo Diveevo'
Studio Suite, Queen Bed $114.99
One Bedroom Suite, Queen Bed and Sofa-bed $139.99