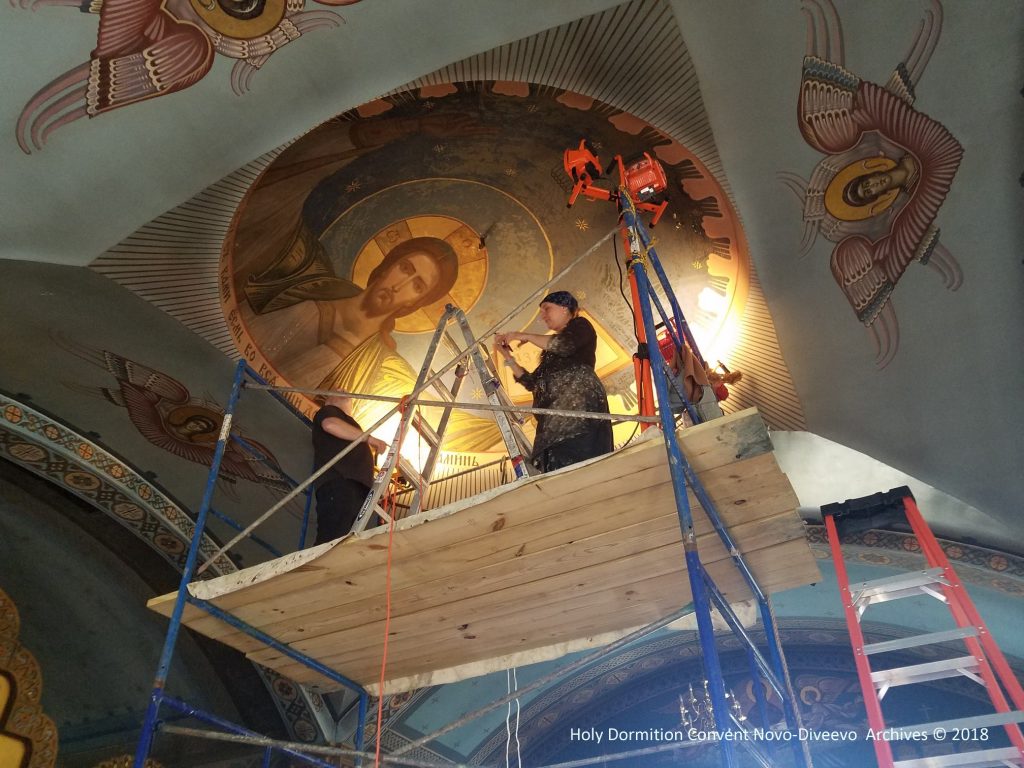 Дорогие Братия и Сестры!
Мы продолжаем реставрацию иконописи в соборе в честь Св. Преподобного Серафима Саровского, и с 25 Января работа начнется в Алтаре собора. В связи с этим по будням богослужения будут проводиться в домовой церкви Успения Божией Матери. К сожалению, в связи с ограничениями из-за коронавируса, доступа в домовой храм для прихожан и паломников не будет.
По Воскресеньям (включая вечер субботы) и Великим праздникам, Богослужения будут проходить обычным порядком в Соборе Св. Серафима Саровского. Мы также продолжаем ежедневно принимать молитвенные запросы через интернет здесь. Мы благодарим вас за понимание и просим ваших молитв. Если у вас есть дополнительные вопросы, пожалуйста звоните в офис 845-356-0425 или пишите по имейлу office@novo-diveevo.org
---
---
Dear Brothers and Sisters!
We are continuing to restore the iconography in our cathedral of St. Seraphim of Sarov. Starting Monday January 25th we will begin the restoration process of frescoes in the Altar of the Cathedral. Because of this, weekday services will be moved to our Dormition Church. Unfortunately, the small church will not be open to the public due to Covid indoor capacity restrictions until restoration of the altar is complete.
Services on Sundays (including Saturday evenings) and Feast Days will still take place in the Cathedral and be available for all to attend. We will still be accepting daily prayer requests though our online system here. We thank you for your patience and ask for your prayers. If you have any questions, please call the office at 845-356-0425 or email us at office@novo-diveevo.org