Plant a Birch Tree
in Memory of Your Loved Ones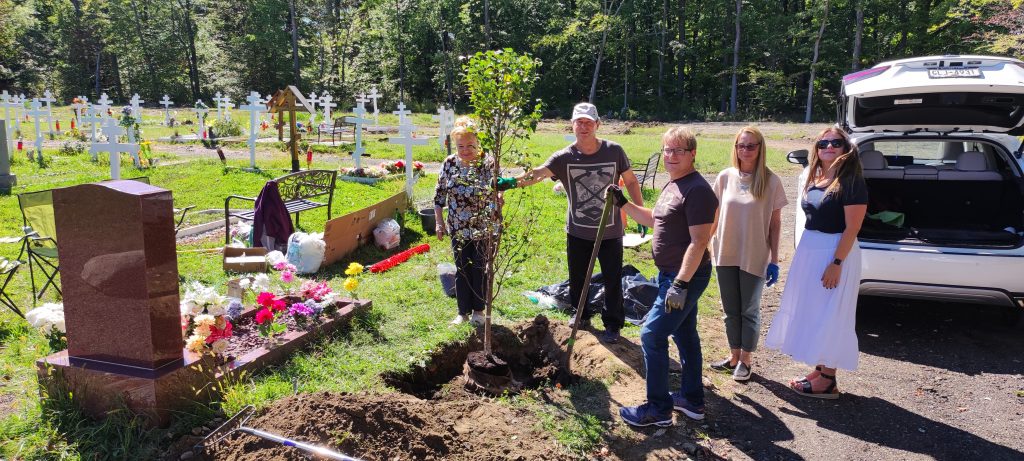 Novo-Diveevo Convent offers a unique opportunity to plant a birch in the memorial alley of the cemetery. Planting trees on the plots is not allowed due to the fact that the roots damage the foundation, and fallen branches have a high risk of breaking the monuments. Memorial Alley provides a unique opportunity to perpetuate the memory of your loved ones and take part in the beautification of the cemetery.
---
What You Need to Do
If you want to plant a birch tree in a cemetery in memory of your loved ones, you'll need to write a petition to the monastery. This can be done by mail or email: office@novo-diveevo.org.
The application must include your contact details and the names and places in the cemetery where your loved ones are buried. If your application is approved, you will be contacted to set up a meeting date and discuss where to plant the tree.
The convent will choose the type of birch tree suitable for planting.
What you need to pay The cost of the memorial birch is $800

The payment includes: –

Cost of the tree
Installation and plating of the tree
Standard plaque with your desired text
One year warranty in case the tree does not survive

A tree can only be planted at a prearranged spot. If the tree has not survived and has passed the allotted warranty time, you agree that the monastery is not responsible, but you have the right to buy a new tree at your own expense.
---
Please fill out the request form below to get started