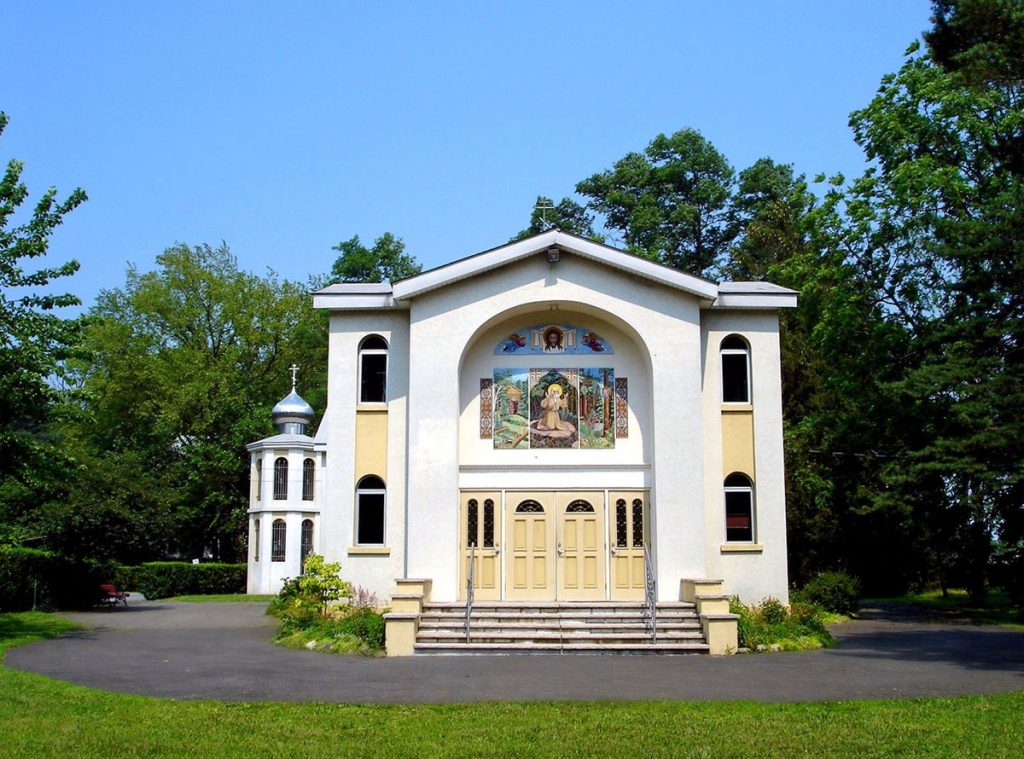 Dear brothers and sisters,
Novo Diveevo Convent is now OPEN but with Restrictions. We Kindly ask everyone to review the current rules of conduct:
Entire Convent Territory: AT ALL TIMES:
Visitors MUST maintain Social Distancing – at least six feet apart ( 2 meters)
Masks MUST be worn when less than 6 feet
Old People's Home (OPH)
Remains CLOSED to all visitors for any reason
Please ensure the safety of our OPH residents – do not approach the building, and DO NOT approach any residents that may be walking or resting outside.
St. Seraphim Cathedral/Church Services
Cathedral will only be open during divine services.
Indoor services limited to 50% of building fire code capacity. This includes all clergy, servers, faithful.
Overflow must remain outside the building
We encourage people to come to weekday services, where attendance is less. SCHEDULE OF SERVICES
If possible we ask everyone to submit prayer requests online
Cemetery
OPEN to visitors, MUST ensure a distance of at least six feet apart, unless they are members of the same household.
Funeral Services and Burials will be conducted as usual.
Panikhidas (Memorial Services) – can be requested to be served outdoors at the gravesite.
Convent Book Nook/Welcome Center
Visitors by appointment only
Only one person may enter at a time.
Guest House
Remains CLOSED to all visitors
Convent Office
Hours:

M – F: 9am – 4pm
Sat: 10:30am – 2pm
Sun: Closed

Phone: 845-356-0425
Email: office@novo-diveevo.org
Updated as of July 9, 2020
---